As with large scale health crises, upholding the values of a well-informed public is paramount to providing the nation with the best addiction treatment. The wellness and safety of our patients, their families, and our employees remain our highest priority. We will continue to do everything in our power to work towards that end while continuing to battle the long-standing epidemic of substance use disorder and addiction.
Our facilities are held to the highest standards of sanitation and cleanliness by several accrediting and licensing agencies, and we will make further effort to ensure those standards are surpassed during this period of uncertainty.
As the current health crisis unfolds, we want to keep you informed of the heightened preventative measures.we have put in place to keep our patients, their families, and our employees safe. All efforts are informed by guidance from the CDC, the Joint Commission, and regional health authorities.
Increased Infection Control training and Infection Prevention procedures.
Thorough site disinfection and ongoing hygiene maintenance.
Personal Protective Equipment (including masks, exam gloves, and personal sanitation chemicals) utilized and monitored.
Cleaning service contracts have been reviewed for additional support.
Enhanced screening protocols to ensure location remains infection-free
Ongoing review of all visitation and outside meeting policies.
Consistent communication and monitoring of local health authority guidelines and stipulations.
Review and assessment of all referral policies and procedures to limit the potential for internal exposure.
We are committed to welcoming new patients searching for treatment, providing individualized medical care and serving our communities.
Respectfully,
Chad Daugherty -CEO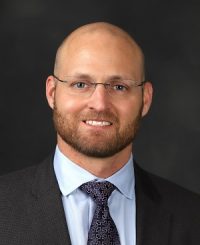 Medical disclaimer:
Sunshine Behavioral Health strives to help people who are facing substance abuse, addiction, mental health disorders, or a combination of these conditions. It does this by providing compassionate care and evidence-based content that addresses health, treatment, and recovery.
Licensed medical professionals review material we publish on our site. The material is not a substitute for qualified medical diagnoses, treatment, or advice. It should not be used to replace the suggestions of your personal physician or other health care professionals.
A Message From Our CEO