Drug rehab residential programs provide intensive treatment methods that are vital in helping people manage drug addiction and recover from its mental and physical effects. Effective rehab centers provide medical and therapeutic rehabilitation methods to help men recover from drug and alcohol abuse.
Residential Drug Rehab Centers
Inpatient drug and alcohol rehab centers give clients the chance to work with other clients as they find strength from a supportive and non-judgmental community. The centers provide clients opportunities to socialize and find inspiration from others in recovery as they receive treatment to cope with addiction.
Although treatment programs differ for each individual, inpatient rehab centers often offer the following services:
Around-the-clock medical assistance
Secure, medically supervised facilities
Regular and comprehensive assessments with mental health professionals
Medications to aid in recovery
Treatment to help address not just substance use disorder disorders, but co-occurring mental disorders as well
Individual, group, and family therapies
Sobriety support groups
Education for preventing and managing relapses
Establishment of aftercare programs, outpatient programs, or other forms of assistance
Residential Rehab Centers vs. Outpatient Rehabs
Inpatient drug rehabilitation facilities or long-term alcohol rehab centers offer a space where a client with substance use disorder can focus on receiving treatment without having to worry about other responsibilities. Unlike people who visit outpatient treatment centers, recovering addicts in a live-in rehab facility are less likely to become distracted from outside influences.
While they are receiving treatment in outpatient treatment programs, people typically perform other responsibilities or obligations at work, in school, or at home. Such outpatient programs may be more successful for people whose substance use disorder is not severe or for those who have already completed a long-term residential rehab treatment and are attending outpatient aftercare programs to help with their recovery.
If a person becomes distracted from continuing his recovery, he may go into a relapse that will lead him back to the drug-using or alcohol-using lifestyle he once lived. According to National Institute on Drug Abuse (NIDA), relapse rates for drug use are similar to rates for other chronic medical illnesses. So, relapse prevention is an essential part of addiction recovery.
Inside an inpatient rehab center, clients receive 24-hour monitoring and frequent assessments that can help their doctors modify their treatments whenever they find it necessary.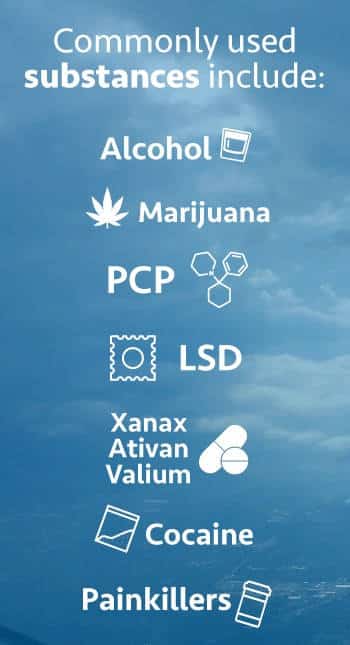 Men and women struggling with substance use disorder (SUD) may stay at residential rehab for 30 days up to a year. The duration of the stays often depends on the clients' needs and their treatment progress.
There are long-term alcohol rehab facilities that cater to men only or women only to provide specialized treatment. If clients feel more comfortable staying with groups of certain people, some men's rehab centers also make special arrangements. The goal is to provide comfortable settings to contribute to successful recovery.
Both inpatient and outpatient men's rehab programs have similar methods of treatment and recovery. When a person enters a men's drug rehab treatment program, whether it is for an inpatient or outpatient treatment, he will undergo an assessment supervised by a physician and mental health professionals. This initial process may include medical tests and interviews to evaluate a client's condition.
The assessment stage is typically followed by a detoxification (detox) process. This process removes toxins from the body and helps clients prepare for later stages of treatment.
People who have mild to moderate substance dependence may participate in outpatient treatment programs. In these programs, rehabilitation takes place in designated places while the clients continue to live at home. A client regularly visits a treatment facility for his therapy sessions, medication (if needed), and counseling. Because clients live at home, outpatient care typically costs less compared to residential programs.
A men's inpatient rehab, on the other hand, often costs more than medications, counseling, and therapies. Clients will also have to pay for boarding expenses and food because they live at their rehabilitation facilities.
Receiving treatment from a residential center for men is recommended for those who have been battling long-term substance use disorder or those who have co-occurring psychological, medical, or behavioral disorders. Residential inpatient care provides more thorough assistance for medical and mental health matters.
Going Cold Turkey vs. Seeking Professional Help
The term cold turkey refers to a sudden stop in consuming a substance. Since addiction is a chronic brain disorder, going cold turkey is dangerous and could be fatal, especially for those who have severe substance use disorder.
Detoxification (detox) should only be performed with the help of highly skilled professionals. That's partly because quitting substances may produce withdrawal symptoms that may be difficult to handle. Withdrawal symptoms differ depending on the type of substance, and rehab professionals can assist people with different problems. Without medical assistance, completing the initial stage of the detox process is difficult and relapse is more likely to occur.
Are There Rehab Centers Near Me That Offer Different Services?
According to World Drug Report 2020, approximately 5.3 percent of the global population used illicit drugs in 2018. If you or your loved one is suffering from substance use disorder and misusing drugs or alcohol, remember that addiction is a disease. It's a disease that can be treated with proper intervention from the best drug and alcohol inpatient rehab centers.
Wherever you live and wherever you want to go, it is easier to find the perfect drug rehab facility for you with the help of trusted drug and alcohol placement advisers. Choose a facility that focuses on its clients and offers a variety of options that address its clients' needs.
Sources
Medical disclaimer:
Sunshine Behavioral Health strives to help people who are facing substance abuse, addiction, mental health disorders, or a combination of these conditions. It does this by providing compassionate care and evidence-based content that addresses health, treatment, and recovery.
Licensed medical professionals review material we publish on our site. The material is not a substitute for qualified medical diagnoses, treatment, or advice. It should not be used to replace the suggestions of your personal physician or other health care professionals.
A Message From Our CEO